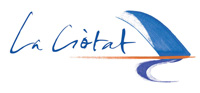 A french township, La Ciotat
La Ciotat
In the Occitan language, La Ciutat, also called La Ciéuta, is a french township of the Bouches du Rhône located in the subdivision of Provence/Côte d'Azur, 31 km east of Marseille. People, here, called themselves Ciotadens (men) and Ciotadennes (women). La Ciotat sits in a cove and is built against the Bec de l'Aigle ( literally the beak of the Eagle) on one side and against the Cap Canaille on the other, which is the highest part facing the sea. This provencal township is unique. Here, nothing is like anywhere else ! Relaxation, leisure, rest and happy faces !!! You will enjoy the Vieux Port, the old harbor, you will sip a cup of coffee outside a café. If you dare, you will walk up the path that leads to the "vigie", the highest point of view, to admire the "calanques", as we call the creeks, and the Bec de l'Aigle
Others townships close by
Going from west to east, you will find :
Cassis, our suggestion is to take the "Route des Crêtes" for the best panorama; then you will arrive in Cevreste, which used to be part
of La Ciotat before becoming independent; next Saint Cyr sur Mer, located at the far end of the creek, where the Var area starts; going
north-east through fields and pine forests, you will reach La Cadière d'Azur.
Photo of La Ciotat
Sports
Aquatic sports and leisure are our trademark in La Ciotat. You may learn Kitesurf in our professional school, attend aquagym lessonsin seawater, take swimming courses or even have your first paragliding flight.
Tourist Office 3 ***

Boulevard Anatole France
La Ciotat, France 13600

Tel : + 33 (0)4 42 08 61 32
Tel : + 33 (0)4 42 08 78 76
Fax : +33 (0)4 42 08 17 88
tourismeciotat@wanadoo.fr
www.tourisme-laciotat.com